This procedure requires you to have access to the destination computer. If you are unsure of this - see the related article on transferring a License to park on the Encom license server.

NOTE: This procedure does NOT require a connection to the internet and does not require contacting Datamine.

1/. On the destination computer, ensure that the same version of
MapInfo Discover is installed as is present on the
old computer.

2/. On the destination computer, run
MapInfo Discover, and select the Activate option when prompted. Note
the Hardware ID provided.

3/. On the old computer open the Discover license manager by either -
32-bit
Navigate to the Discover>Help>Licensing>License Manager
64-bit
Run
MapInfo Discover and select the PRO tab.
Navigate to the Add Ins> MapInfo Discover > License Manager o
ption.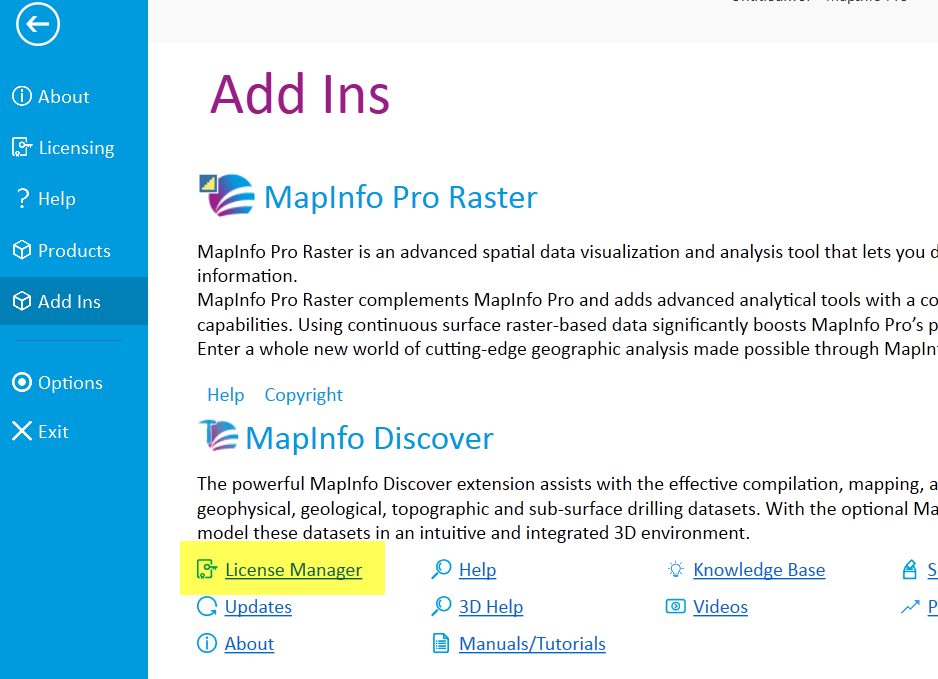 4/. Under the Transfer tab, input the Hardware ID from the destination computer (under Step 2), then press the Transfer button
and note the Activation code provided.


5/. On the destination computer, input this activation code under the Manual Activation option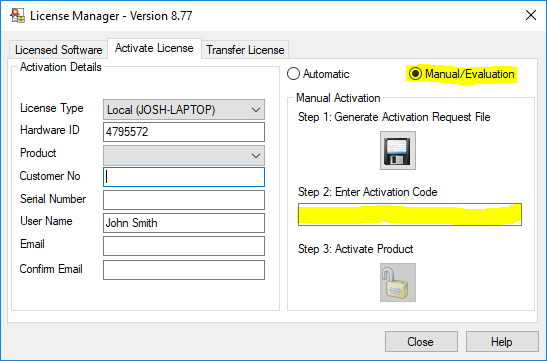 A detailed description of the license transfer procedure is provided in the Discover Help menu option.