Discover has a number of tools that can produce profiles.

The Surfaces>Draw Grid Profile uses a line or polyline drawn across multiple grids (e.g. soil geochemistry, FVD aeromagnetics, DEM) to generate a stacked profile as below: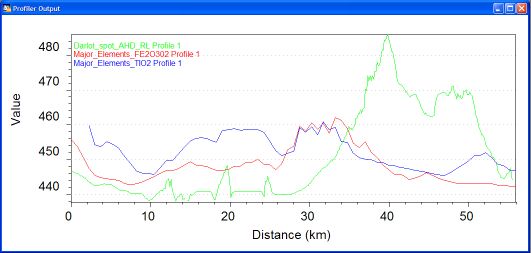 Additionally, one of the profiles can be coloured by any overlying colour filled polygons (e.g. interpreted geology, regolith). Also, intersections from a vector polylines table (e.g. streams, faults) with the profile can be indicated.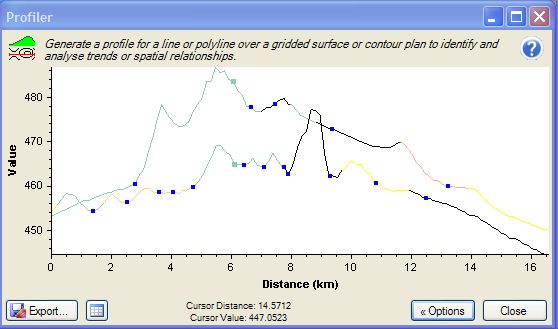 Stacked Profiles can also be generated from regularly spaced point data, such as soil sampling or ground magnetic traverses conducted on a local grid. The Data Utilities>Create Stacked Profiles tool can convert data from this: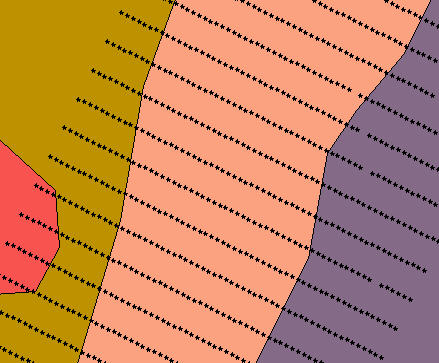 Into this: