1. Login to your customer admin portal here. Your username and password were provided to your license admin -
2. On the dashboard tab open the Servers Options file -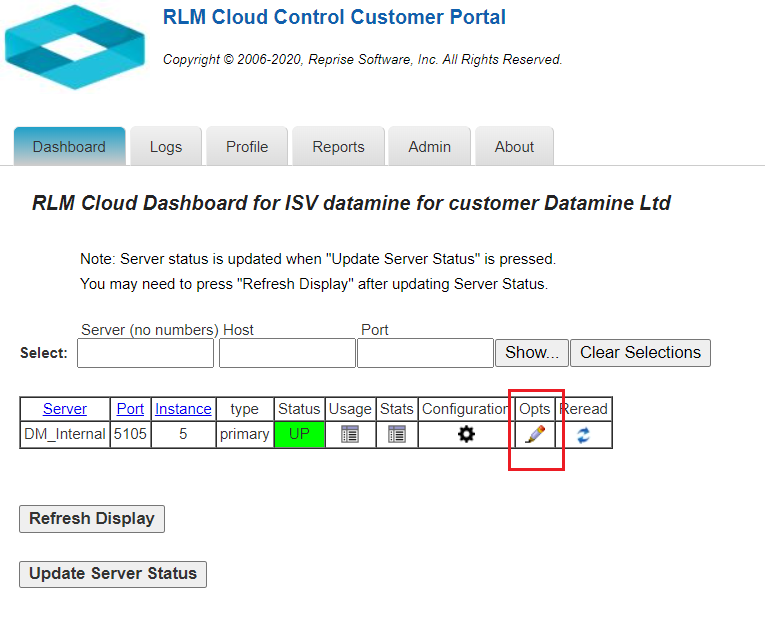 3. In here, if you have a named user (USER_BASED) license you will have a RESERVE line for each license on the server -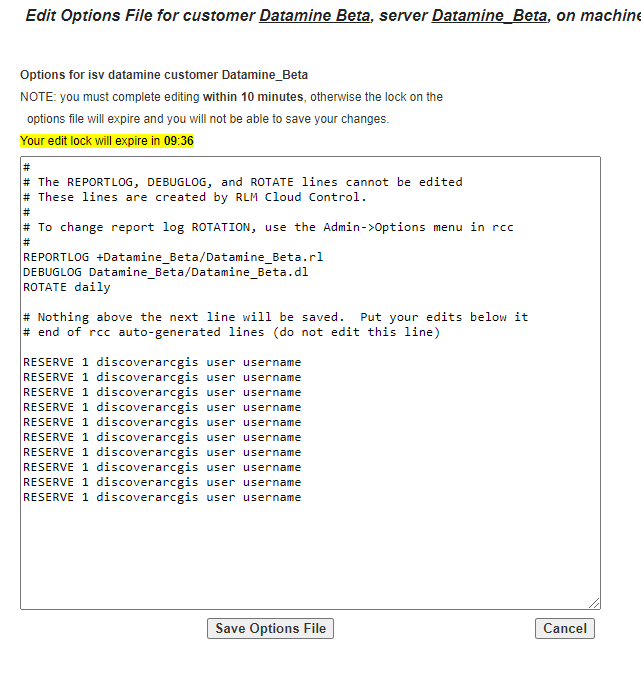 4. Replace the "username" with the Windows User name for the end user. If unsure, you can find this on the Discover activate license dialog -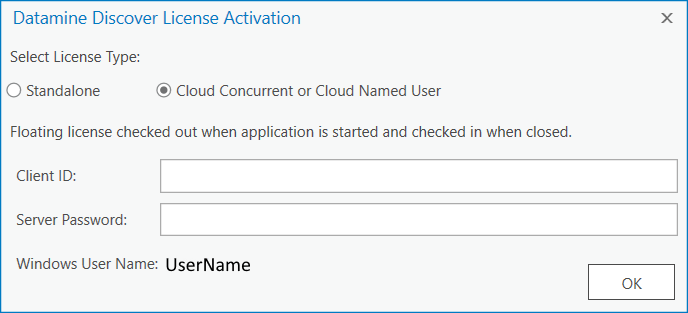 5. Save the Options file. This will return to the Dashboard.
6. To apply changes, click Reread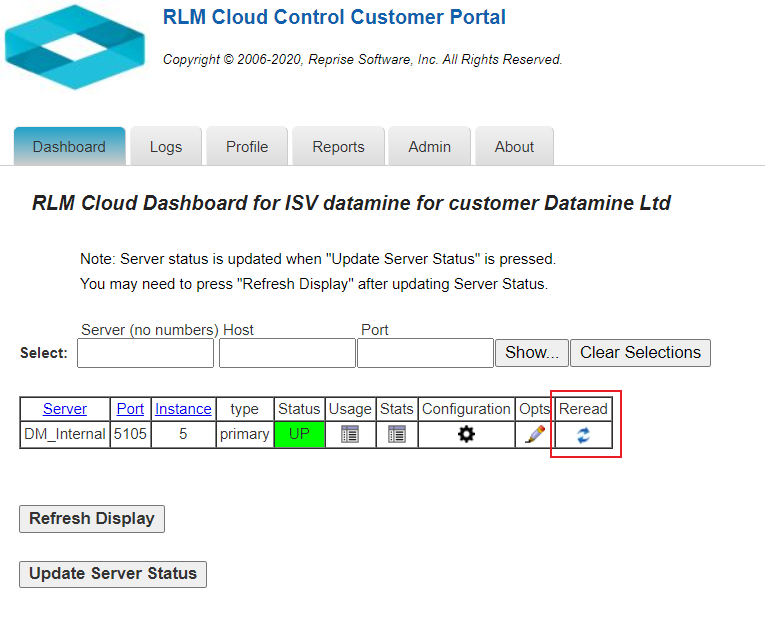 7. Check the Status is UP and Green. If it has turned yellow, you have most likely incorrectly formatted the options file. Check the format of the liens are correct, and check there are the same amount of lines as the number of licenses you have (click usage to check this number).