A)
If a Discover tool is crashing ArcGIS Pro, you can collect the dump files from this location -
C:\Users\USERNAME\AppData\Local\ESRI\ErrorReports
You can also enable diagnostic logging by right clicking on your ArcGIS Pro shortcut, and open the properties.
In here append "/enablediagnostics" to the Target path -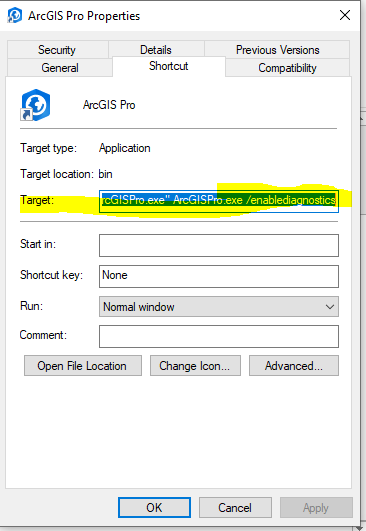 This will then generate a log file in this location -
C:\Users\USERNAME\Documents\ArcGIS\Diagnostics\ArcGISProLog.xml.
You can collect this file and send along with the latest dump file to support to analyse.
B)
You should also collect the application error from the Event Viewer by -
1. Search the start menu for "Event Viewer"
2. Open this program, then go to Windows Logs>Applications
3. Scroll down to the time the crash occurred, and find the Error event
4. Check the event details reference the program you were using
5. Right click on this, and select Save Selected Events.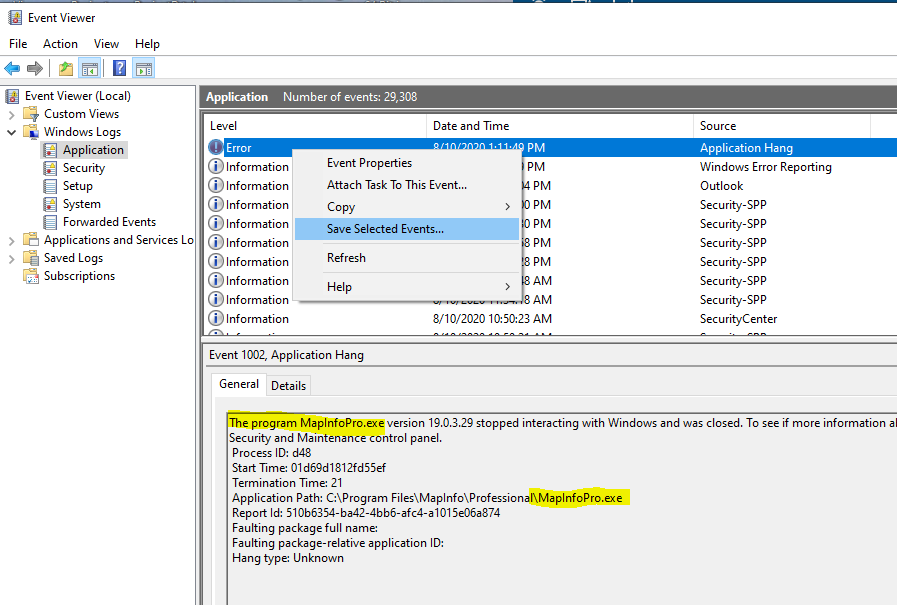 C)
Lastly, you should also collect your system information file, which provides details on the hardware and environment. To do this -
1. Search the start menu for "System Information"
2. Open this program
3. Then go to File>Save As